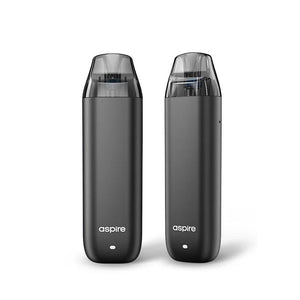 MINICAN 3 POD KIT by ASPIRE
Minican is known for its affordability and simple design compared to disposable vapes, and the latest versions offer even more value with the first-ever replaceable meshed coil pod in the series. This improvement allows for a more cost-effective and convenient vaping experience.
Aspire believes that vapes should be tailored to the user, the Minican 3 Pod utilizes a replaceable coil feature. The 0.8 ohm meshed coil is optimized for nic salt and freebase e-liquid, perfectly compatible with the Minican 3 and Minican 3 Pro devices. The Minican 3, are also compatible with all other Minican pods.
Minican 3
Minican 3, has a constant output of 3.7V and a replaceable 0.8Ω premium meshed coil, you can expect massive cloud and incredible flavor performance guaranteed to provide lasting satisfaction up to the last puff.
Size: 96.2*28.2*15.6 mm (Standard version) / 95.2*28.2*15.7 mm (TPD / CRC version)
Pod Capacity: 3.0 ml (Standard version) / 2.0 ml (TPD / CRC version)
E-Liquid Filling: Easy bottom fill
Coil: Replaceable 0.8Ω meshed coil (Standard version) / Non-replaceable  0.8Ω meshed coil (TPD / CRC version)
Battery Capacity: Built-in 700 mAh
Output Mode: Constant 3.7V output
Charging Port: Type-C
Max Charging Current: 1A
Activation: Auto-draw
Kit Weight:  34.5g (Standard Version) / 36g (TPD / CRC version)
Compatibility: Compatible with Minican series pods